Contact
Booking & Info:
info [at] dch.fi
Aki Hauru | tel. +358 400 966 689 | email:
aki [at] dch.fi
Laura Airola | tel. +358 50 567 9898 | email:
laura [at] dch.fi
Stage Plan & Channel List
For venues, promoters and organizers,
here's our stage map and channel list.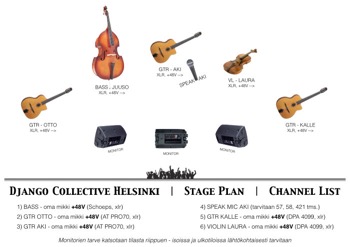 (click image to download / larger)
Price List
Here are our prices for different kinds of needs.
For venues, we push the quintette since that's the main attraction.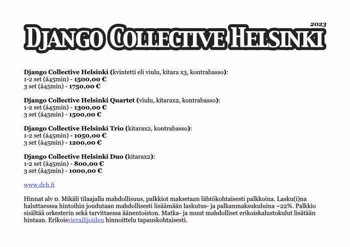 (click image to download .pdf)